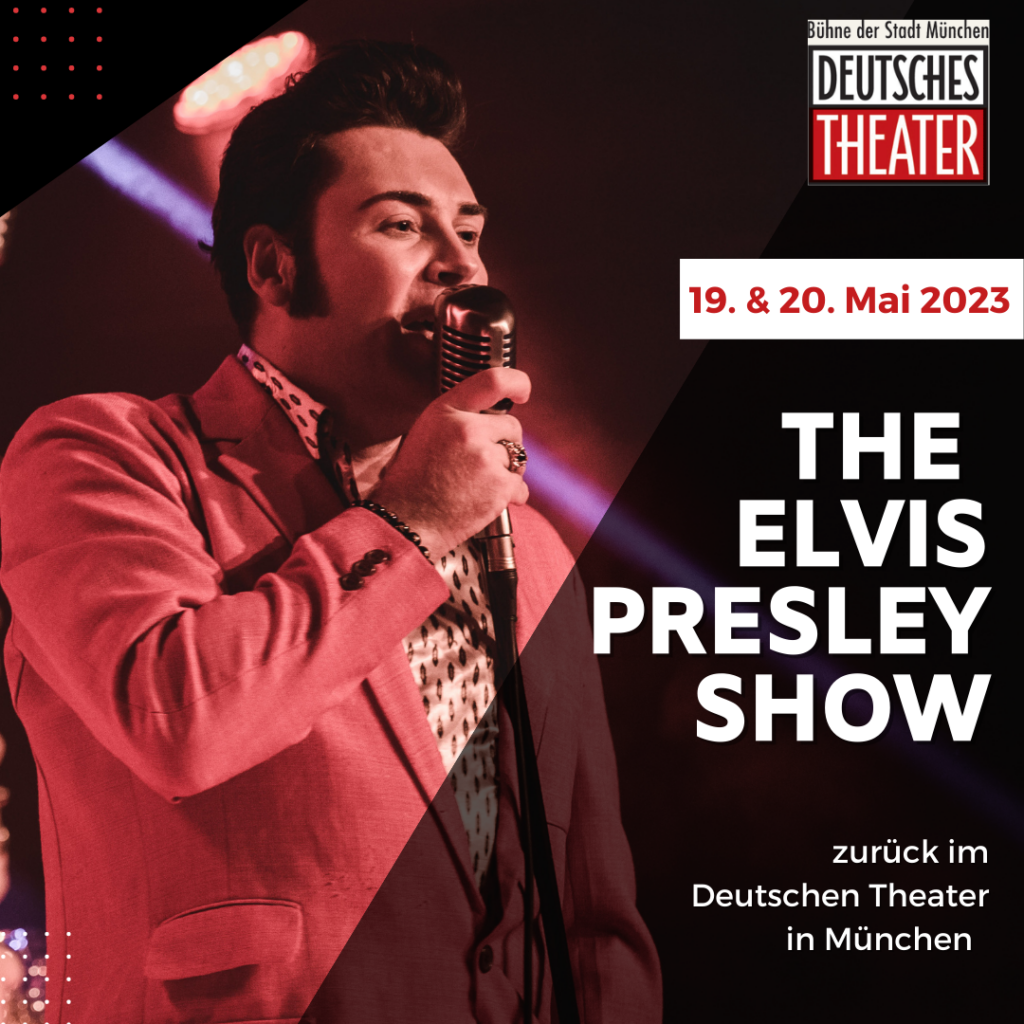 19. + 20. Mai 2023
Deutsches Theater München
The Elvis Presley Show ist für zwei Abende zurück im Silbersaal
des Deutschen Theaters in München!
Im Gepäck viele neue Songs.
Auf der Bühne – Mark Summers, Jacky Cleever, Chris Aron, The Finest Voices und The Croakers.
Außerdem mit dabei DJ Lemon Squeezer.